Arabella Rose joins the list of sponsors for the 8th annual National Reality TV Awards 2018

Arabella Rose, are specialists in hair extensions. The company is renowned for creating natural, handmade extensions that are completely customised to your desired style and, of course, your natural hair.
Their colour mixing technique incorporates every tone in each hair extension strand. Arabella Rose hair extensions are individually tailored to each customer. The result is a seamless finish from which it's impossible to tell where your own hair ends and the extension begins.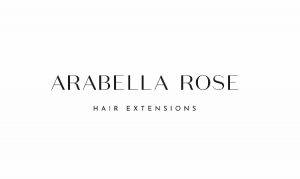 Following the preparation of the bespoke hair extensions, they use an attachment technique that's entirely free of glues, heat, chemicals, sewing or braids, meaning that there's no damage to your natural hair. The method combines strands of your own hair with the handmade extension, which is then sealed and locked into place using tiny, undetectable rings. To remove them, they simply loosen the lock and the hair extension slides out.

The National Reality TV Awards 2018 is proud to welcome Arabella Rose on board. The brand will be sponsoring, Reality Personality of the Year 2018. The awards take place on the 25th of September at the Porchester Hall and official nominees are due to be announced at the end of the month.
For more information on Arabella Rose or to book a consultation. Please visit: www.arabellarose.co.uk 
Tags :
Arabella Rose
National Reality Television Awards
NRTA 2018
Reality personality of the year