Unicorn Cosmetics announced as official partner of the National Reality Television Awards 2018
We are pleased to announce a partnership with  Unicorn Cosmetics sponsoring Best Reality Competition Show for the 8th Annual National Reality Television Awards!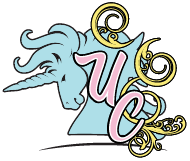 Unicorn Cosmetics is a brand that started with a desire to develop products that transported consumers from the ordinary to the extraordinary; unrivalled in the market place and equal to none. At a time when cosmetics were generic with very little originality, CEO Mel Blue wanted to challenge the norm and with that, Unicorn Cosmetics was created along with her iconic Unicorn Brushes. UC continues to produce magical, cult favourite products with bespoke packaging, creative design + a whole heap of sassy attitude! Unicorn Cosmetics bold colours and bright attitude will have you sparkling all the way through 2018.
 With over 4.6 million submissions, each year all nominations for the NRTA are submitted via the official NRTA website by the public for them to  decide the winners of each category by voting on the official NRTA website for their favourite shows, celebrities or participants. VooVix will be the official Sky streaming partner for the NRTA's. Exclusive highlights of the National Reality TV Awards 2018 will be streamed live on Sky's VooVix Channel.
To find out more please see links below;
Facebook – Unicorn Cosmetics 
Instagram – @unicorncosmetics
Tags :
#unicorncosmetics #NRTA2018 #sparkle #makeup #attitude #bright #