Niche Cocktails
Pioneers of mixology, united by one purpose – making cocktail hour, every hour.
Born out of a passion to bring a higher quality of pre-mixed cocktails to the market, Niche Cocktails have created a range of premium classic cocktails in a can, with their own Niche twists.
All their products include simple serving instructions to ensure your cocktails look as good as they taste! Made in Suffolk with all-natural ingredients and without compromise on strength, their tipples offer you a quick and easy way to serve and enjoy a mixology standard cocktail in your own home or wherever you may be.
2022 sees Niche Cocktails Partnering with the National Film Academy to celebrate reality tv shows and talent from the reality tv industry.
The National Reality Television Awards launched in 2011 and it remains the first and biggest celebration of Reality TV worldwide. In recent years, reality television has surpassed viewership globally going head to head with traditional soaps, films, and other tv programming and coming up top.
For more information on Niche Cocktails, go to: www.nichecocktails.co.uk and check their Social Media Handles: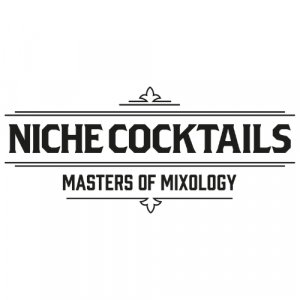 Tags :
Drinks
Masters of Mixology
NICHE COCKTAILS
NRTA 2022
sponsor