Jude Boutique announced as Bronze Category Sponsor at the National Reality TV Awards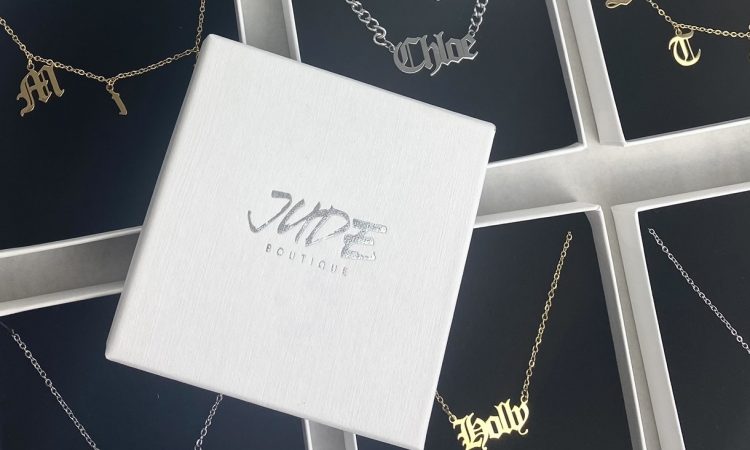 Introducing Jude Boutique,  an online fashion accessory brand founded in May 2020 by the impressive duo Frankie Hall and Henry Smith. They believe jewellery is first and foremost a lifestyle and their mission is to become the one-stop-shop for all fashionable and trending accessories. Their main objective is to ensure high quality and all of their pieces are specifically made to last.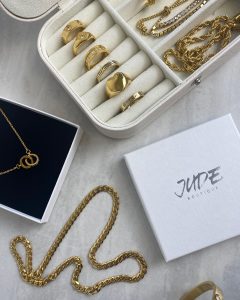 Their jewellery is stainless steel meaning it's non-tarnish and water resistant to ensure durability for out-going lifestyles. Including designer inspired dupes, they hope to provide something for everyone and every occasion. Their product range is ever-growing and they can't wait to see where business takes them. They take great pride in their packaging, they want you to feel like you're really treating yourself! Jude Boutique's necklaces are beautifully displayed in their branded reusable boxes whilst other pieces are kept safe in microfibre pouches that you can use to store your jewellery.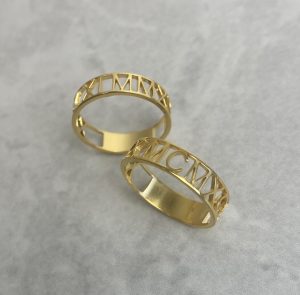 Their Custom Roman Numeral Ring is no doubt their best selling product. Providing customers with a product which can represent a special date or number is so special to them. Along with other personalised products, they offer the ability to be as unique as you want to be!
After all, jewellery can be used to express personality and be the key to complete any outfit.
Following their amazing work with the likes of TOWIE's Ella Wise, Too Hot To Handle's Nicole O'Brien and other reality stars which has completely boosted their platform, Jude Boutique is excited to be the Bronze Sponsor for the category Best Performance at the National Reality TV Awards to celebrate its 10 year anniversary taking place on the 22nd of July 2021 at Porchester Hall London. 
 "Working with reality TV stars has been key to our success over the last year so it felt only right to sponsor this year's National Reality TV Awards. We look forward to building a long term business relationship with the National Film Academy!"
– Frankie Hall, Co-Owner of Jude Boutique
With inevitable changes in fashion – they will be here to provide you with all the latest trending jewellery and accessories.
For more information. Check out Jude Boutique via their Website | Instagram | Facebook | Tiktok | to learn more about this new brand on its way to triumph
Tags :
Accessories
Bronze Sponsor
Jude Boutique
NRTA 2021