Nikita Doherty Hair Extensions announced as Bronze Sponsor of National Reality Tv Awards 2022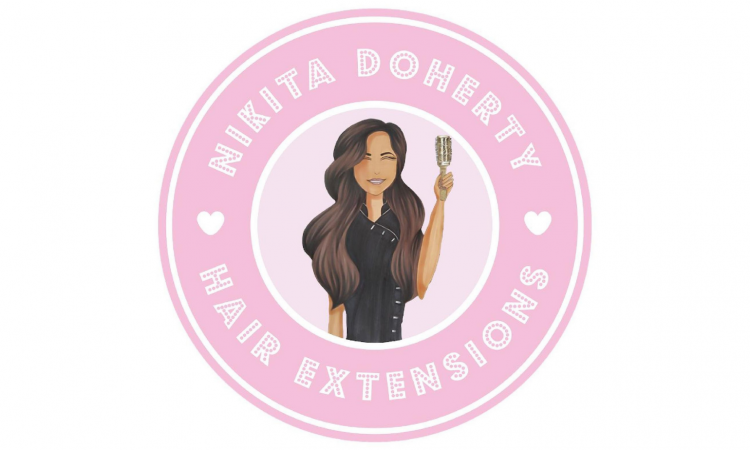 United Kingdom, London  21/04/22,  The National Reality TV Awards announce a Bronze Sponsorship partnership deal with Nikita Doherty Hair Extensions for the 11th edition of the prestigious awards which is set to take place on the 28th July 2022 at Porchester Hall in London.
An award-winning Hair Extension salon based in Derry, Northern Ireland which has been recently crowned 'HBA Hair Extensions Salon of the Year UK 2022'. Not only are they the Beauty Works FIRST VIP Plus salon, but they are also an Ultrastrands approved salon. 
The National Reality Television Awards launched in 2011 and celebrated its 10th-anniversary last year (2021). It remains the first and biggest celebration of Reality TV worldwide. In recent years, reality television has surpassed viewership globally going head to head with traditional soaps, films, and other tv programming and coming up top. 
As part of the  Bronze partnership agreement, Nikita Doherty Hair Extensions secures naming rights for the Best Dating Show category which was won by world-renowned dating show, Love Island at last year's 10th National Reality TV Awards. 
Nikita Doherty,  Director at Nikita Doherty Hair Extensions says
"Nikita Doherty Hair Extensions are thrilled and honoured to sponsor this year's National Reality TV Awards. Our entire team is a huge fan of the film industry; we look forward to building a long-lasting business relationship with NRTA. We are especially excited this year to sponsor the Best Dating Show." 
At Nikita Doherty Hair Extensions, they provide and offer a large range of hair extensions and hair replacement services while providing the highest of services and treatment to all clients. Continuing to up her game and training Nikita has trained all over the UK and Ireland, with some of the most sought-after celeb hairstylists. In January 2022 Nikita completed her Level 4 in training education, upping her level of skill and knowledge to ensure her training academy reaches its highest potential, providing clients with every bit of knowledge she has gathered over the years. Nikita Doherty Training Academy provides accredited courses by ABT for both online and in-person training. From learning all the tips and tricks of the trade to being provided with ongoing support, Nikita Doherty Training Academy is the place to train, whether you are interested in Microlinks, Tape, Weave, or Nano tips.
Walking through the doors at Nikita Doherty, you are met with a warm welcome by every employee, a place where clients become friends and every need is met, those with hair loss problems are invited in with open arms and provided a safe place to undergo an amazing transformation with Nikita magic hands.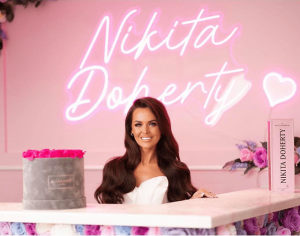 Not only do Nikita Doherty Hair Extensions provide impeccable service for clients, but they also go one step further and have created a hair extension product line to ensure clients get the best out of their new hair. From blow brushes, luxury wave combs, argan oil serum, and moisture repair spray to the ND Deep repair mask. A one-stop shop for all your hair needs
All Nikita Doherty Haircare products and essentials are 100% vegan, cruelty-free, created using organic ingredients, and also sulfate and paraben-free.
Joanne Randall, Head of Partnerships for the National Reality TV Awards commented
"The National Reality TV Awards is committed to providing a platform for exciting brands to be discovered by the audience. Nikita Doherty Hair Extensions certainly fit the description of a brand that is both exciting, fun, and one that connects directly to our core demographic."
The 11th annual National Reality TV Awards returns to London on the 28th of July with nominations scheduled to be announced on the 28th of May 2022.
For more information on Nikita Doherty Hair Extensions, check their  Website │ Instagram 
Tags :
Hair Extensions
Nikita Doherty Academy
Nikita Doherty Hair Extensions
NRTA Bronze Sponsor
sponsors